AR-10 / LR-308 EJECTION PORT DUST COVER ASSEMBLY (GEN 3) (7.62 NATO)
4 in stock
Did you like this product? Add to favorites now and follow the product.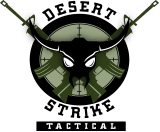 Description
Includes Dust Cover, Rod, and Spring
Lasered With "7.62 NATO" On Both Sides
Adjustable Set Screw Allows Proper Alignment For Opening And Closing On Receiver
Recommended For Billet Uppers Only
Only logged in customers who have purchased this product may leave a review.

AR-10 / LR-308 EJECTION PORT DUST COVER ASSEMBLY (GEN 3) (7.62 NATO)