AR .308 CAL ACCENT KIT – MULTIPLE COLORS
Join Waitlist
We will inform you when the product arrives in stock. Please leave your valid email address below.
Did you like this product? Add to favorites now and follow the product.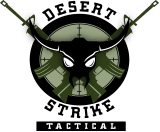 Description
Gen 3 Gate (Recommended for billet uppers only)
Multi Degree Short Throw Ambi Safety
.308 Charging Handle With Gen 5 Latch
Extended Take Down Pin Set
Extended Forward Assist Assembly
Only logged in customers who have purchased this product may leave a review.