AR 9MM CAL TRX "RAPTOR" STOCK
4 in stock
Did you like this product? Add to favorites now and follow the product.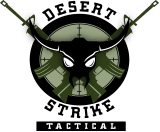 Description
Multiple Cutouts To Reduce Weight
Weight Of Stock Shell: 9.4 oz
Accepts QD Sling Swivel On Left Or Right Side
Complete With Mil-Spec Buffer Tube, End Plate, Castle Nut, CAR Buffer, & Chrome Recoil Spring
Only logged in customers who have purchased this product may leave a review.

AR 9MM CAL TRX "RAPTOR" STOCK