AR 9MM CAL M.P.S. STOCK (MINIMALISTIC PATROL STOCK)
4 in stock
Did you like this product? Add to favorites now and follow the product.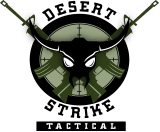 Description
Multiple Cutouts To Reduce Weight
Neoprene Rubber Buttpad Included
Accepts QD Sling Swivel On Left Or Right Side
Complete With Buffer Tube, End Plate, Castle Nut, CAR Buffer, & Chrome Recoil Spring
Total Weight Of Stock Kit: 19 oz
Weight Of Stock Shell: 9.4 oz
Only logged in customers who have purchased this product may leave a review.

AR 9MM CAL M.P.S. STOCK (MINIMALISTIC PATROL STOCK)