| | |
| --- | --- |
| Caliber | .308 Cal, 5.56 Cal |
| Colors | Anodized Black, Anodized Blue, Anodized Bronze, Anodized Clear, Anodized Gold, Anodized Green, Anodized Grey, Anodized Orange, Anodized Pink, Anodized Purple, Anodized Red, Anodized Rose, Black Chrome, Cerakote Blue, Cerakote Red, Chrome, Flat Dark Earth, Gold Plated, Matte RPVD Coated, Raw, RPVD Coated, Tungsten, Zombie Green |
AR15 MULTI DEGREE SHORT THROW AMBI SAFETY – MULTIPLE COLORS
$42.95 – $59.95
Join Waitlist
We will inform you when the product arrives in stock. Please leave your valid email address below.
Did you like this product? Add to favorites now and follow the product.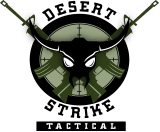 Description
Multiple Degree Variations Plus The Standard 45/90 Degree
Short Throw Levers With Paddle
Operator Can Set And Manipulate Each Side To A Different Degree If  Desired
Additional information
| | |
| --- | --- |
| Caliber | .308 Cal, 5.56 Cal |
| Colors | Anodized Black, Anodized Blue, Anodized Bronze, Anodized Clear, Anodized Gold, Anodized Green, Anodized Grey, Anodized Orange, Anodized Pink, Anodized Purple, Anodized Red, Anodized Rose, Black Chrome, Cerakote Blue, Cerakote Red, Chrome, Flat Dark Earth, Gold Plated, Matte RPVD Coated, Raw, RPVD Coated, Tungsten, Zombie Green |
Only logged in customers who have purchased this product may leave a review.