AR .308 CAL BOLT CARRIER GROUP MIL-SPEC BCG (TIN COATED)
1 in stock
Did you like this product? Add to favorites now and follow the product.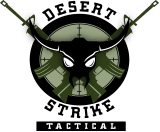 Description
Made for 7.62X51 / 308 Cal
Hardened Extractor S7 Tool Steel
Tin Coated (Gold Titanium Nitride Finish)
17-4 Stainless Steel Firing Pin (Heat treated to H900 Condition)
The group comes fully assembled with properly torqued and staked gas key
HPT/MPI Tested and Marked
Only logged in customers who have purchased this product may leave a review.

AR .308 CAL BOLT CARRIER GROUP MIL-SPEC BCG (TIN COATED)