AR 9MM MAG ADAPTER & BUFFER COMBO
4 in stock
Did you like this product? Add to favorites now and follow the product.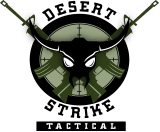 Description
BUFFER:
9MM Cal
Clear Polyurethane Bumper
8.2 oz
4″ Length
Stainless Steel Body
US MADE
MAGWELL ADAPTER:
US Made
Insert Converts Standard 5.56 Lower Receivers To Accept 9mm Stick Magazines
Accepts Colt Style SMG Mags
Bolt Hold Open On Last Shot
All Aluminum Body With Steel Inserts
Installs By Inserting In Bottom Of Standard Lower
One Retention Screw On Top Of Adapter, And Two Set Screws That Lock Into Wall Of Magwell.
Lightweight
Anodized Matte Finish
Only logged in customers who have purchased this product may leave a review.

AR 9MM MAG ADAPTER & BUFFER COMBO