AR-15 Stainless Steel Car Buffer Spring Combo
12 in stock
Did you like this product? Add to favorites now and follow the product.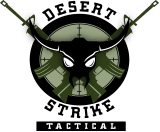 Description
CAR/M4 Standard Buffer
3.2 oz weight
Mil-Spec Dimensions
No Moving Internal Weights, One Solid Unit
Reduces Noise and Friction Compared To Standard Buffers
Stainless Steel 
Black Neoprene Head
Carbine Length Teflon Coated Chrome Spring Included
Only logged in customers who have purchased this product may leave a review.

AR-15 Stainless Steel Car Buffer Spring Combo