AR-15 BUILDERS KIT
13 in stock (can be backordered)
Did you like this product? Add to favorites now and follow the product.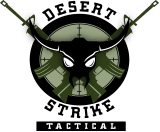 Description
AR-15 Gun Builders Kit Includes:
1 bolt catch
1 magazine catch
1 pivot pin,
1 takedown pin,
1 magazine catch spring,
2 trigger pins,
1 buffer retainer,
1 magazine release button,
1 bolt catch spring,
1 buffer retainer spring,
1 selector detent,
2 take down/pivot detents,
1 bolt catch plunger,
1 bolt catch pin
1 selector detent spring,
1 receiver pivot detent spring,
1 take down detent spring,
1 mil-spec safety selector 
Only logged in customers who have purchased this product may leave a review.

AR-15 BUILDERS KIT
13 in stock (can be backordered)