AR MICRO BREACH PISTOL BRACE
1 in stock
Did you like this product? Add to favorites now and follow the product.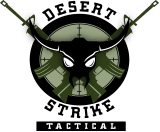 Description
Micro Pistol Brace
Made of Zytel Polymer Composite
Compresses Against Buffer Tube At Two Locking Points
Pistol Buffer Tube Kit (Not Included)
Length Of Brace: 6.25″
Weight Of Brace: 5 oz
THE MICRO BREACH KIT IS AN ATF APPROVED PISTOL STABILIZING BRACE THAT WAS DESIGNED TO BE LOW PROFILE AND EASY TO INSTALL FOR THE END USER. IT IS BUILT TO FIT ON ALL AR-15 PISTOL BUFFER TUBES UP TO 1.25″ AND REQUIRES NO SPECIAL EXTENSIONS OR TOOLS TO INSTALL. THIS SLEEK AND LIGHTWEIGHT BRACE IS PERFECT FOR ANY AR15 PISTOL BUILD!
ATF approved for pistol use
Snag free design to prevent any tangles with gear
Breach offers greater stability, accuracy and control when firing
Fits on an AR-15 pistol buffer tube up to 1.25″ diameter  (AR, Glock, CZ Scorpion Evo 3, HK9X, etc)
Install is simple and requires no special tools
Lifetime warranty (manufacturers)

AR MICRO BREACH PISTOL BRACE