Anderson Manufacturing Oops Kit
The Anderson Manufacturing Oops! Kit contains all of those little springs and detents that everyone has accidentally launched across the room while working on an AR-15!
1 in stock
Did you like this product? Add to favorites now and follow the product.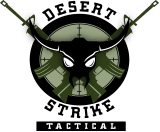 Description
Kit Includes:
Bolt Catch Detent
Bolt Catch Pin (3/32″ x 1/2″ coil pin)
Bolt Catch Spring
Buffer Detent
Buffer Detent Spring
Disconnect Spring
Magazine Catch Spring (AR-15)
2x Take Down Pin Detent
2x Take Down Pin Detent Spring
Hammer Spring (Mil Spec)
Trigger Guard Roll Pin (1/8″ x 5/8″ Coil Pin)
2x Trigger / Hammer Pin
Trigger Spring (Mil Spec)
Only logged in customers who have purchased this product may leave a review.

Anderson Manufacturing Oops Kit