Magpul MAG013 18-Slot Picatinny Ladder Rail Panel Handguard Protector Cover
$9.95
Out of stock
Join Waitlist
We will inform you when the product arrives in stock. Please leave your valid email address below.
Did you like this product? Add to favorites now and follow the product.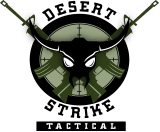 Description
The Magpul ladder rail panels provide you with ultra low profile 1913 picatinny rail coverage that can be cut for custom lengths. This santoprene material offers enhanced weapon control and rail protection. You can easily cut the ladder rail panel to achieve custom lengths, however each individual ladder panel is designed to fit one side of a standard carbine length rail.
Provides a Very Low Profile Grip
Protects the Operator from Sharp Rail Edges
Protects Unmounted Rail Areas from Damage
Prevents Damage to Gear, Such as Rappelling Ropes, that May be Abraded or Cut by Uncovered Rails Sections
The Santoprene Covers Provide a Rubbery Surface for Improved Weapon Control
Easily Cut for Custom Fitting
Each Protector Covers 18 Slots of Rail
Only logged in customers who have purchased this product may leave a review.

Magpul MAG013 18-Slot Picatinny Ladder Rail Panel Handguard Protector Cover
$

9.95