Ak47 Butt Pad For Side Folder Or Standard Stock
Out of stock
Join Waitlist
We will inform you when the product arrives in stock. Please leave your valid email address below.
Did you like this product? Add to favorites now and follow the product.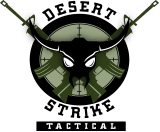 Description
Fits AK-47 / AK-74 with Fixed Polymer Or Wood Stock
Also Fits Over Romanian Side Folding Wire Stock
Includes Velcro Strap For Use With Folding Wire Stock
Heavy Duty
Reduces Felt Recoil
Fits all Romanian, German, Russian, etc. Metal Side Folding Stocks
Also fits STANDARD Wood Stocks
Only logged in customers who have purchased this product may leave a review.

Ak47 Butt Pad For Side Folder Or Standard Stock