GEN3 TWO POINT/ONE POINT CONVERSION SLING – Desert Tan
Two Point Conversion Adjustable Bungee Harness
Out of stock
Join Waitlist
We will inform you when the product arrives in stock. Please leave your valid email address below.
Did you like this product? Add to favorites now and follow the product.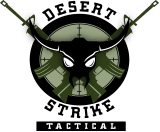 Description
Heavy Duty Nylon Material

Gen 3

Strong Elastic Bungee

Heat Treated QD Snap Hook With QD Release
Metal Snap Hooks Work For Standard Two Point Mounting
User Also Has Option To Snap Hook Into One Point Sling Conversion
Desert Tan
Black
Only logged in customers who have purchased this product may leave a review.

GEN3 TWO POINT/ONE POINT CONVERSION SLING – Desert Tan