| | |
| --- | --- |
| Weight | 11.8 oz |
| Colors | Anodized Black, Anodized Blue, Anodized Bronze, Anodized Clear, Anodized Gold, Anodized Green, Anodized Grey, Anodized Irish Green, Anodized Neon Yellow, Anodized Orange, Anodized Pink, Anodized Purple, Anodized Red, Anodized Rose, Flat Dark Earth, Raw, RPVD Coated |
| Caliber | .223 Cal, 5.56 Cal |
AR-15 STRIPPED BILLET UPPER RECEIVER – MULTIPLE COLORS
$115.95 – $179.95
Join Waitlist
We will inform you when the product arrives in stock. Please leave your valid email address below.
Did you like this product? Add to favorites now and follow the product.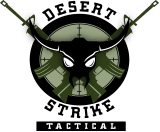 Description
US Made In Scottsdale, Arizona
1913 Picatinny Rail Flat Top
Anodized Finish – FDE is Cerakote
Manufactured From Solid Block Of Billet Aluminum
Additional information
| | |
| --- | --- |
| Weight | 11.8 oz |
| Colors | Anodized Black, Anodized Blue, Anodized Bronze, Anodized Clear, Anodized Gold, Anodized Green, Anodized Grey, Anodized Irish Green, Anodized Neon Yellow, Anodized Orange, Anodized Pink, Anodized Purple, Anodized Red, Anodized Rose, Flat Dark Earth, Raw, RPVD Coated |
| Caliber | .223 Cal, 5.56 Cal |
Only logged in customers who have purchased this product may leave a review.