7.5″ 5.56MM 1:7 TWIST CONTOUR 4150 BARREL – VARIOUS COLORS
$129.95 – $195.95
Join Waitlist
We will inform you when the product arrives in stock. Please leave your valid email address below.
Did you like this product? Add to favorites now and follow the product.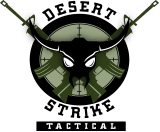 Description
5.56/.223 Chambered in 5.56×45
Markings Spiral Engraved Near Break
Only logged in customers who have purchased this product may leave a review.