AR Sig Brace Buffer Tube Kit for SB15 with QD Swivel
Out of stock
Join Waitlist
We will inform you when the product arrives in stock. Please leave your valid email address below.
Did you like this product? Add to favorites now and follow the product.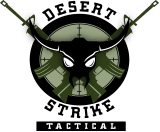 Description
Complete Buffer Tube Kit Specifically Designed For The Sig Sauer SB15 Stabilizing Brace
Machined Grove to Position Sig Brace
Knurling For Initial Tightening
Gen 2 Design Utilizes Thick Castle Nut
Upgraded One Point Sling End Plate,3 oz CAR Buffer & Upgraded Chrome Spring
QD One Point Sling End Plate With QD Swivel Included
T6 Aluminum
US Made
SIG BRACE PICTURED IS FOR DISPLAY ONLY. IT IS NOT INCLUDED.

AR Sig Brace Buffer Tube Kit for SB15 with QD Swivel