| | |
| --- | --- |
| Weight | 5.8 oz |
| Dimensions | 5.5 in |
| Muzzle Device Type | Muzzle Compensators |
| Threads | 1/2 x 28 |
| Colors | |
AR-15 5.5″ MUZZLE BRAKE- BLACK & TIN COLORS
$42.95 – $62.95
Experience enhanced performance with the AR-15 5.5" Muzzle Brake, a perfect blend of style and functionality for your firearm. This US-made muzzle device is designed for .223/5.56 calibers with a 1/2 X 28 thread, ensuring a secure fit for your AR-15. Weighing 5.8 oz and measuring 5.5 inches in length, it features a robust steel construction with a choice of Black Nitride or Tin Coated (gold titanium nitride) finishes. The XM177 style and multi-porting design significantly reduce recoil, providing a smoother shooting experience. Upgrade your AR-15 with this sleek, efficient muzzle brake that promises reliability and a striking appearance.
Join Waitlist
We will inform you when the product arrives in stock. Please leave your valid email address below.
Did you like this product? Add to favorites now and follow the product.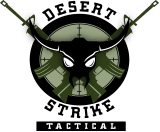 Description
Multi Porting Significantly Reduces Recoil
Black Nitride Finish – Tin is Tin Coated (Gold Titanium Nitride Finish)
Additional information
| | |
| --- | --- |
| Weight | 5.8 oz |
| Dimensions | 5.5 in |
| Muzzle Device Type | Muzzle Compensators |
| Threads | 1/2 x 28 |
| Colors | |