| | |
| --- | --- |
| Colors | Anodized Black, Anodized Blue, Anodized Bronze, Anodized Clear, Anodized Gold, Anodized Green, Anodized Grey, Anodized Irish Green, Anodized Neon Yellow, Anodized Orange, Anodized Pink, Anodized Purple, Anodized Red, Anodized Rose, Flat Dark Earth |
| Caliber | 5.56 Cal |
| Generation | Gen 2 |
| Handguard Length | 15" |
| Grips | Pistol Grips |
AR-15 "HONEYCOMB" COMPLETE FURNITURE SET GEN 2 MULTIPLE COLORS
$239.95 – $249.95
Join Waitlist
We will inform you when the product arrives in stock. Please leave your valid email address below.
Did you like this product? Add to favorites now and follow the product.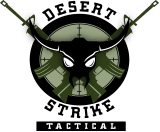 Description
Proprietary Barrel Nut Included
Slides Over Barrel Nut , And Is Locked Up Against Receiver With 6 Screws
Total Weight Of Stock Kit: 15.2 Oz
Complete With Buffer Tube, End Plate, Castle Nut,3 Oz Car Buffer, & Chrome Recoil Spring
Accepts Qd Sling Swivel On Left Or Right Side
Skeletonized Cut Out Design
Additional information
| | |
| --- | --- |
| Colors | Anodized Black, Anodized Blue, Anodized Bronze, Anodized Clear, Anodized Gold, Anodized Green, Anodized Grey, Anodized Irish Green, Anodized Neon Yellow, Anodized Orange, Anodized Pink, Anodized Purple, Anodized Red, Anodized Rose, Flat Dark Earth |
| Caliber | 5.56 Cal |
| Generation | Gen 2 |
| Handguard Length | 15" |
| Grips | Pistol Grips |
Only logged in customers who have purchased this product may leave a review.