AK47 A2 BirdCage Flash Hider
$24.95
Out of stock
Join Waitlist
We will inform you when the product arrives in stock. Please leave your valid email address below.
Did you like this product? Add to favorites now and follow the product.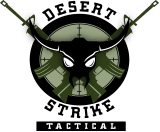 Description
Steel
14 x 1 LH Thread
Bottom Half Closed
A2 Flash Hider Looks
Detents Cut in 1 Place to Hold onto Rifle Front Sight
Made in the USA
Only logged in customers who have purchased this product may leave a review.

AK47 A2 BirdCage Flash Hider
$

24.95