12″ AR15 .308 CAL SLIM PROFILE FREE FLOAT WITH REMOVABLE RAILS
308 Rifle Length Free Floating Quad Rail Handguard
Out of stock
Join Waitlist
We will inform you when the product arrives in stock. Please leave your valid email address below.
Did you like this product? Add to favorites now and follow the product.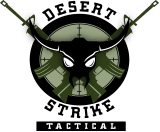 Description
T6 Aluminum
.308 LR 308 Cal DPMS Style
Anodized
Slim Profile
Monolithic Top Rail is Continuous with Flattop Receiver
Removable Side & Bottom Rails
Three Sectional Rails Included
Sectional Rails Can be Moved to Different Positions
Easy Install Free Float Nut
Works with Mid & Carbine Length Barrels
12″ Rifle Length
Internal Diameter: 1.37″
Only logged in customers who have purchased this product may leave a review.

12″ AR15 .308 CAL SLIM PROFILE FREE FLOAT WITH REMOVABLE RAILS