KEYMOD GEN 2 NEOPRENE GRIP PANELS WITH FINGER GROOVES (3 PCS KIT)
6 in stock (can be backordered)
Did you like this product? Add to favorites now and follow the product.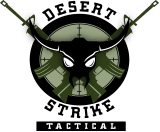 Description
Gen 2 Design with Finger Grooves
Coated In Neoprene Soft Rubber
Design Allows For Smooth / Non Slip Grip
Slides Into Unused Key Mod Slots
Only logged in customers who have purchased this product may leave a review.

KEYMOD GEN 2 NEOPRENE GRIP PANELS WITH FINGER GROOVES (3 PCS KIT)
6 in stock (can be backordered)