AR15 Bolt Carrier Carbon Scraper
3 in stock
Did you like this product? Add to favorites now and follow the product.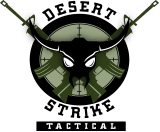 Description
DESIGNED TO FIT DOWN THE BOLT CARRIER AND SCRAPE AWAY ALL OF THE EXCESS CARBON BUILD UP WITHOUT DAMAGING. LOOSENS & SCRAPES AWAY CARBON SO IT WILL SIMPLY FLAKE OUT WHEN TURNED OVER & TAPPED. ALLOWS YOU TO REMOVE EXCESS CARBON BUILDUP FORM THAT HARD TO REACH SPOT ON THE BOLT CARRIER.
WILL NOT SCRATCH METAL OR DAMAGE THE BOLT CARRIER
SIMPLE & QUICK TO USE
PROVIDES PERFECT ALLIGNMENT IN THAT HARD TO REACH AREA BETTER, EASIER & MORE EFFECTIVE THAN ANY BRUSH, TOOL OR SOLVEVANT THAT MAY TYPICALLY DAMAGE YOUR WEAPON
MAKES CLEANING THE BOLT & CARRIER MUCH QUICKER
MADE OF HIGH QUALITY STEEL CARBON STOCK
WORKS WITH AR15'S, M4, M16'S ETC
A MUST HAVE CLEANING TOOL CLEANING THAT TOOK 30 MINUTES NOW WILL TAKE 2 MINUTES!!

AR15 Bolt Carrier Carbon Scraper