AR 9MM MICRO REVERSE THREAD SLIP OVER SOCOM STYLE FAKE SUPPRESSOR (GEN 2)
2 in stock
Did you like this product? Add to favorites now and follow the product.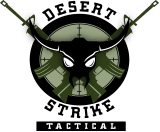 Description
User Screws Adapter Over Barrel Threads, Slides Shroud over Barrel, Then Locks Sets Screws Through Shroud Into The Steel Adapter
Laser Engraved With Military Style Markings
Two Different Settings For Adapter, User Can Mount It Flush With Barrel, Or Add Length From End Of Barrel
1/2 x 36 Thread For 9mm / 7.62 x 39 Cal
Functions As A Barrel Shroud
Only logged in customers who have purchased this product may leave a review.

AR 9MM MICRO REVERSE THREAD SLIP OVER SOCOM STYLE FAKE SUPPRESSOR (GEN 2)