AR .308 CAL COMPLETE UPPER RECEIVER KIT WITH CHARGING HANDLE, FORWARD ASSIST, AND EJECTION DOOR ASSEMBLY
1 in stock
Did you like this product? Add to favorites now and follow the product.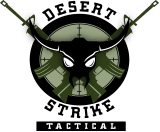 Description
1913 Picatinny Rail Flat Top-DPMS Low Spec Rail Height
Will Match Up With Any Brand Lower Receiver
US Made In Scottsdale, Arizona
Manufactured From Solid Block Of Billet Aluminum
Slim Profile Shell Deflector
MIL-A-8625 TYPE III Anodizing
Complete Kit Includes .308 Upper Receiver, .308 Ejection Door Assembly, .308 Charging Handle, & Forward Assist Assembly
Only logged in customers who have purchased this product may leave a review.

AR .308 CAL COMPLETE UPPER RECEIVER KIT WITH CHARGING HANDLE, FORWARD ASSIST, AND EJECTION DOOR ASSEMBLY