AR-15 SLIM LINE CONE FLASH CAN (GEN 2) – MULTIPLE COLORS
$49.95 – $69.95
Join Waitlist
We will inform you when the product arrives in stock. Please leave your valid email address below.
Did you like this product? Add to favorites now and follow the product.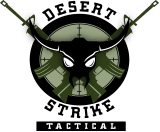 Description
Great For Use On AR-15 Pistols
Fits Into Most Slimline Thin Free Floating Handguards
Will Work For 9mm With 1/2 x 28 Threads
Anodized Finish – (Flat Dark Earth is Cerakote)
Only logged in customers who have purchased this product may leave a review.