| | |
| --- | --- |
| Colors | Anodized Black, Anodized Blue, Anodized Bronze, Anodized Clear, Anodized Gold, Anodized Green, Anodized Grey, Anodized Purple, Anodized Red, Flat Dark Earth |
| Caliber | 5.56 Cal, 9mm Cal |
| Handguard Length | 4" |
| Grips | Pistol Grips |
AR-15 MICRO HONEYCOMB PISTOL FURNITURE SET – VARIOUS COLORS
$189.95 – $219.95
Join Waitlist
We will inform you when the product arrives in stock. Please leave your valid email address below.
Did you like this product? Add to favorites now and follow the product.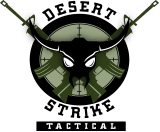 Description
Micro 1.4″ Buffer that weighs 1.8 oz
Works with 5.56 and 9mm Cal
Anodized Finish – FDE is Cerakote
One Point Sling End Plate with QD Swivel
Anodized Finish -FDE is Cerakote
Ergonomic Grooves, Non Slip Design
Rail Slides Over Barrel Nut, And Is Locked Up Against Receiver With 6 Screws
Honeycomb Design Cuts Throughout Handguard to Reduce Weight and Reinforce Strength
Anodized Finish – FDE is Cerakote
Proprietary Barrel Nut Included
1.5 M-LOK Slots On 3 Sides of Handguard (Bottom, Left & Right Sides)
Air Lite Series, "Honeycomb" Line
Total Weight Including Barrel Nut Is 5.8 oz
Tight Fit Up Against Receiver, Which Allows For A Monolithic Picatinny Top Rail
Additional information
| | |
| --- | --- |
| Colors | Anodized Black, Anodized Blue, Anodized Bronze, Anodized Clear, Anodized Gold, Anodized Green, Anodized Grey, Anodized Purple, Anodized Red, Flat Dark Earth |
| Caliber | 5.56 Cal, 9mm Cal |
| Handguard Length | 4" |
| Grips | Pistol Grips |
Only logged in customers who have purchased this product may leave a review.