AR-15 ESSENTIALS KIT – MULTIPLE COLORS
$239.95 – $249.95
Join Waitlist
We will inform you when the product arrives in stock. Please leave your valid email address below.
Did you like this product? Add to favorites now and follow the product.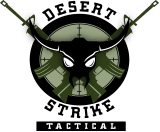 Description
Anodized Finish – Flat Dark Earth is Cerakote
Gen 3 Gate (Recommended For Billet Uppers Only)
Mil-Spec Buffer Tube Complete Assembly
Extended Take Down Pin Set
Extended Mag Catch Release
Extended Bolt Catch Release
Only logged in customers who have purchased this product may leave a review.