AR-15 / AR-308 / AR 9MM PREMIUM COATED FLAT BUFFER SPRING
10 in stock
Did you like this product? Add to favorites now and follow the product.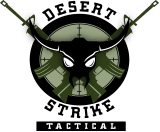 Description
Fits Both A2/ CAR Configurations
Works With 9mm/ 5.56/.223/300AAC Blackout/7.62×39/ 6.8 SPC / .308 Calibers
One Spring Fits All Configurations
Smoother Cycling And A lot More Quiet
Flat Flex Spring Design Compresses And Has Adjustable Tension by trimming coils as needed
Improves Cycling Issues And Reduces Felt Recoil
Fits Mil-spec/Commercial/A2/Pistol Buffer Tubes
Only logged in customers who have purchased this product may leave a review.

AR-15 / AR-308 / AR 9MM PREMIUM COATED FLAT BUFFER SPRING