5″ ULTRA LITE M-LOK FREE FLOAT HANDGUARD MULTIPLE COLORS
$64.95 – $72.95
Join Waitlist
We will inform you when the product arrives in stock. Please leave your valid email address below.
Did you like this product? Add to favorites now and follow the product.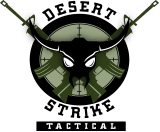 Description
Proprietary Barrel Nut Included
Rail Slides Over Barrel Nut, And Is Locked Up Against Receiver With 6 Screws
Total Weight Including Barrel Nut is 6.2 oz
Tight Fit Up Against Receiver, Which Allows For A Monolithic Top Rail
Only logged in customers who have purchased this product may leave a review.